Fancy a home full of vintage charm and a characterful aesthetic? Then look no further than our selection of faux aged and well-loved tiles. With worn edges and faded colour these standard tiles offer added personality and interior atmosphere that shapes and styles a space.
Brooklyn Light
Our new Brooklyn Light metro tiles have 25 different faces with distinctive oxide markings. Matt and gloss finishes are combined expertly by firing the tiles five times with a resulting look that is dynamic, contrasting chip and wear with a multi-shaded sheen.
Heritage Star
Our Heritage Star range comes in three colours – White, Blue, and the classic Black. Inspired by a traditional Spanish encaustic pattern, this geometric design has a simple elegance that is beautifully decorative. The time-worn accents work fantastically with the classic shape to create a rustic look.
Lisbon Vogue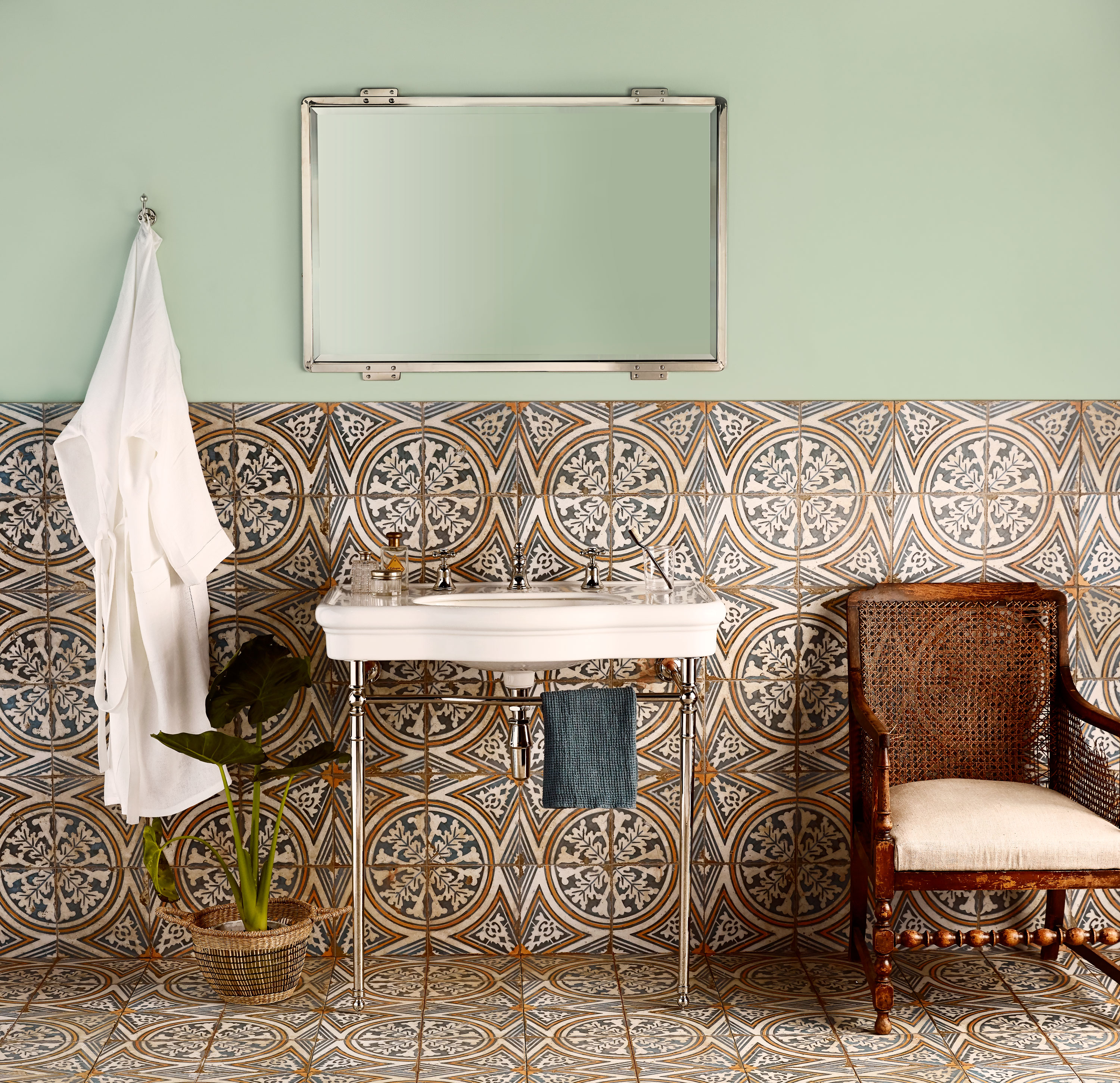 For something even more colourful, our Lisbon Vogue have a beautifully aged patina strengthening the warmth of the blue and yellow shades. They have an artisanal chic, appearing handmade with slight variation found among each tile.
Tapestry
Our Tapestry range offers mix-and-match patchwork with nine patterns in one. The designs come in black or blue for a highly decorative look, and can be combined with our plain Tapestry White to break up the bold motifs.
Heritage Chess
Our checkerboard chess tiles are a simple take on faux aged effects. Black and white squares with a worn patina offer interiors a classic look that can work alongside both modern and traditional designs.
Ottoman Blue
Textured chipped surface effects ensure a wholly time-worn look for Ottoman pottery inspired Ottoman Blue. These tiles combine delicate colour and pattern with rough wear for a beautifully realistic result.