Although it goes up and down in favour, terrazzo is never really out of style. The speckled surface has grown in recent years to incorporate all types of chocolate chip, stracciatella designs.
Creations in tile form have enabled consumers a more affordable terrazzo option whilst developments in tile manufacture have enabled a huge host of visual variations, from tiny, barely-there specks, to large, almost geometric shards.
The terrazzo colour palette is now far from the traditional organic shades found in natural stone, and it's never been easier to find a terrazzo to suit your mood. Our three terrazzo styles touch on a few different flavours. Take a look.
Arlo
Our Arlo terrazzo style porcelain surface comes in three colours; Arlo Dark, Arlo Blue, and Arlo Light. Suitable for both walls and floors, these tiles offer deeply interesting visuals with warmth and beauty from their brown-toned stone chips.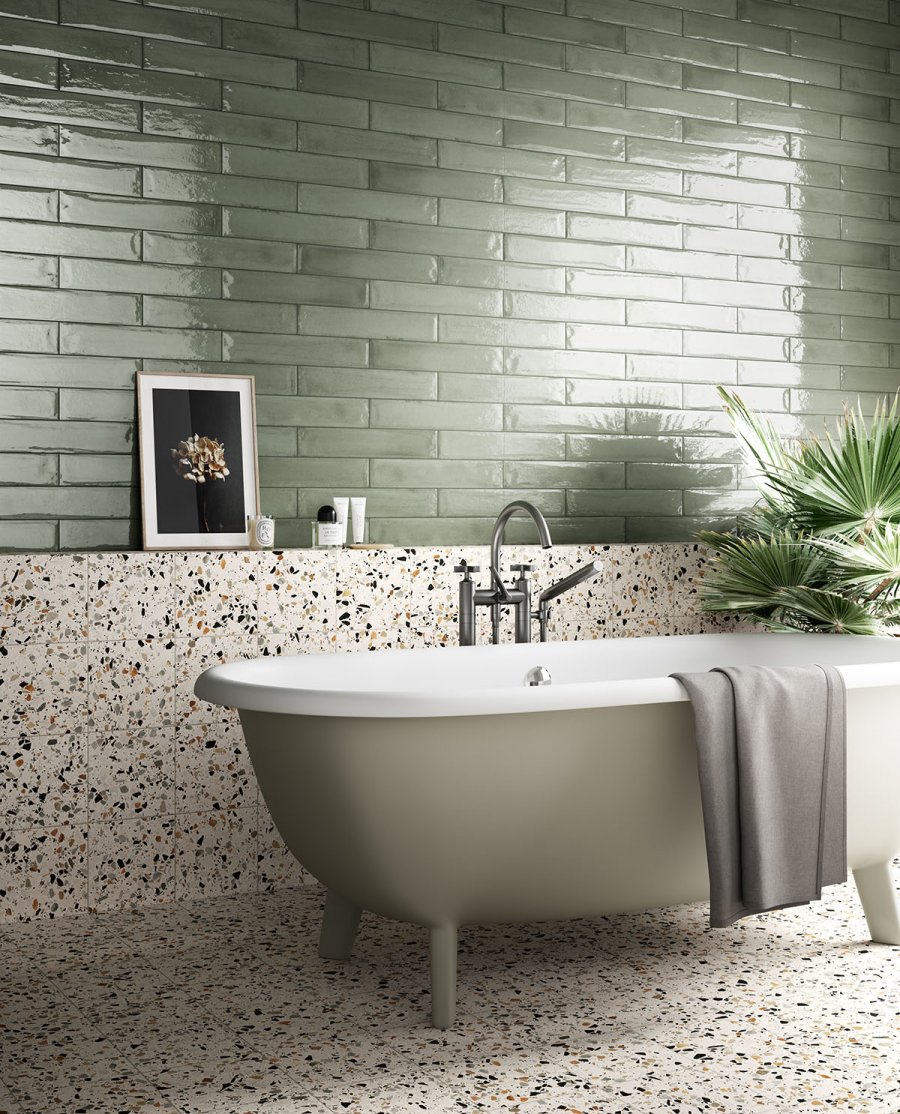 With large and small specks scattered randomly throughout the tile, a genuine terrazzo look is achieved that is highly versatile.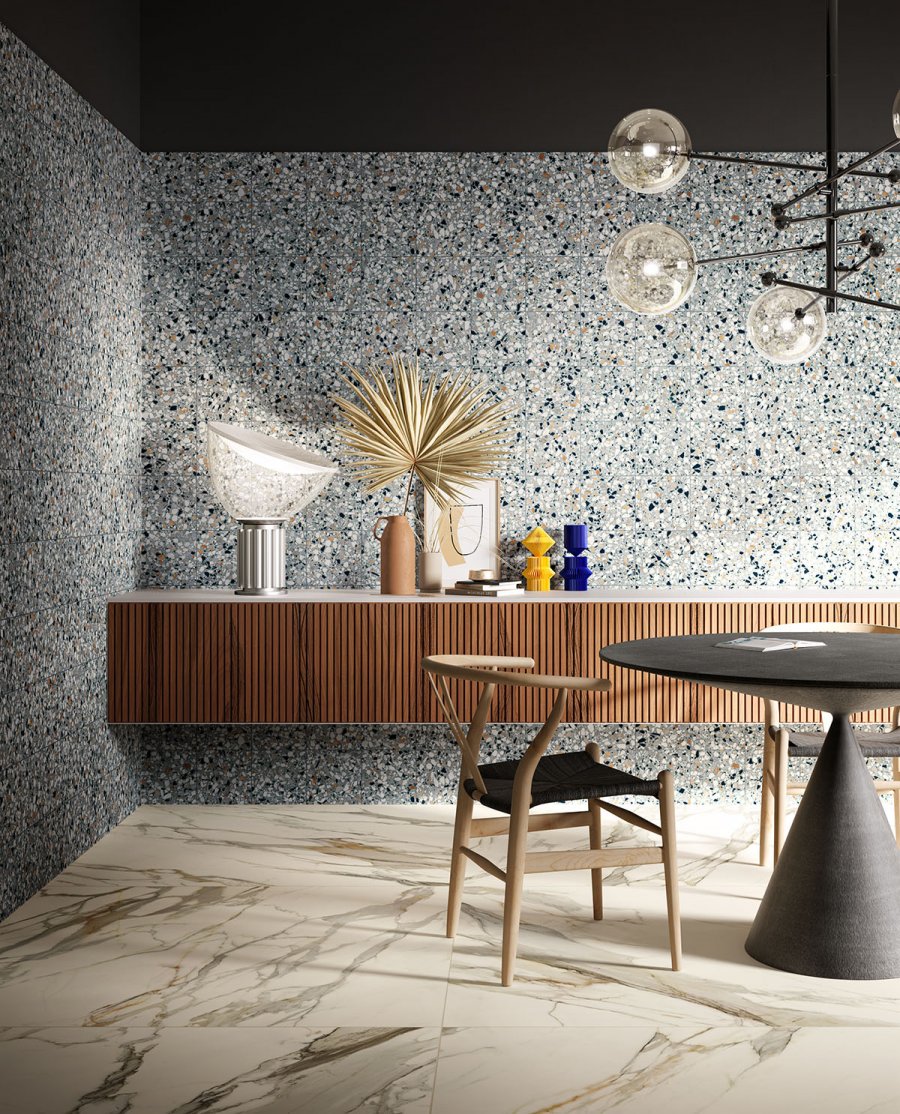 Combined with neutrals, cool toned colours, rich and vibrant shades, or dark inky tones, our Arlo terrazzo style tiles help add a little of what's missing.
Portico
Our porcelain Portico tiles are made for drama. Their format is slightly larger than that of Arlo, enabling a more continuous look with a distinctive flair.
Portico's grey scale colour scheme makes it an ideal neutral surface with a twist. Perfect for walls and floors, these lovely terrazzo look tiles are just like the real thing and their multi-tonal specks help tie together various interior elements.
Tutti Frutti
Markedly different from our other terrazzo styles, Tutti Frutti combined the speckled aesthetic with paint-like effects in a multitude of colours.
Our Tutti Frutti Dark (shown above) has a moody black backdrop, enlivened by blue, green, and orange speckles, whereas the white base of Tutti Frutti (shown below) is given character with dashes of yellow, blue, and browns. It's easy to see why it's one of our most popular tiles!
Use interior accents to highlight the colourful specks, take advantage of the subtle decoration with bold design, or keep it simple, allowing the colours to speak for themselves.
Either way, our Tutti Frutti tiles are a great way to combine terrazzo and a little colour, to characterful effect.